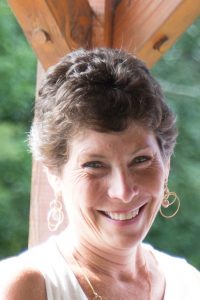 Linda Macedonio is passionate about building relationships with her clients and strives to help reduce their stress and workload by handling their bookkeeping needs in an efficient and accurate way, with an attention to detail. She has been working in the bookkeeping field for over 30 years. During that time, Linda has owned 5 businesses and worked in both the large corporate environment as well as small business. Over the past 20 years her focus has been on helping small businesses.
She loves to help business owners get a handle on their finances. Her goal is to see an owner finally have an organized set of books that they can not only understand, but can truly use as a tool to help with business decisions. Yes, she is one of those people who love to help "clean up a mess", create systems that work for her clients, so that they will actually embrace the changes.
Being a Business Coach is a natural for Linda. Twenty years ago, she was in a pilot mentoring program and over the years has mentored many business owners. Her belief and focus on helping others succeed drives her. As a Business Coach she helps clients focus on their goals with steps to help achieve them. That could include building a strong team (employee/independent contractors), how to increase sales, time management strategies and speaking diplomatically when clients need to have that "tough conversation".
Linda has great communication skills, professionalism and values confidentiality. She encourages open dialogue with clients so that everyone continues to be on the same page, with the same goals. Her desire is to help business owners/managers achieve their personal goals and dreams. She strives to accomplish this with complete integrity and fun while achieving success.
Linda Macedonio earned a B.S. degree in Business from the University of Rhode Island and is a Certified Quickbooks ProAdvisor. Linda is part of a mentoring program for high school students.